Over IICADOM
The International Institute for the Conservation, Archiving and Distribution of Other People's Memories (IICADOM) is a ongoing project by artist Jasper Rigole. The IICADOM archive consists of more than 1000 orphaned home movies (or 7000 film fragments) sourced from garage sales and flea markets.
Personal online space
The website invites visitors to become 'employees' of the Institute: they 'work' on the archive and help make sense of it. After spending some time in the archive, visitors can 'adopt' one of these films as if it were a memory of their own.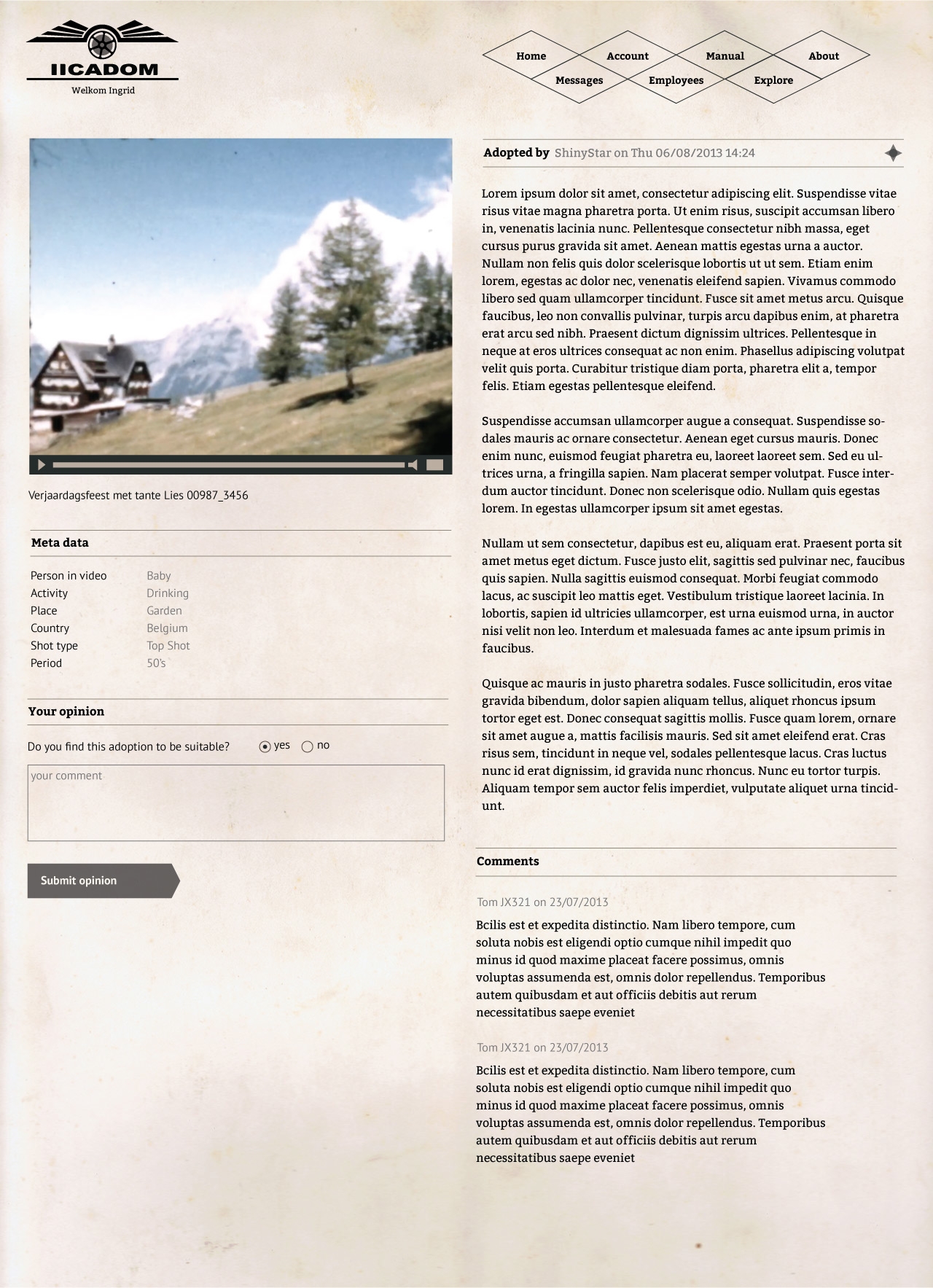 Visualisation tool
We also created a sophisticated tool for visualizing, filtering and searching this huge collection of videos.
Voor dit project waren wij verantwoordelijk voor: design, frontend, programmatie.