Very effective and custom made design and programming. Also the after care is flawless and punctual. Wouldn't want to work with someone else!

Maarten Vanden Eynde
Over Maarten Vanden Eynde
Belgan artist, lives and works in Brussels, Rotterdam and Saint Mihiel. Maarten's artistic practice consists of sculpture, video, photography, installation and performance, and is often context related. Take a look, we love his work!
Projects, publications, news module
We developed a series of CMS modules that allow Maarten to showcase his work online. Maintaining the portfolio is easy using the project module. Publications and texts can be filtered using categories.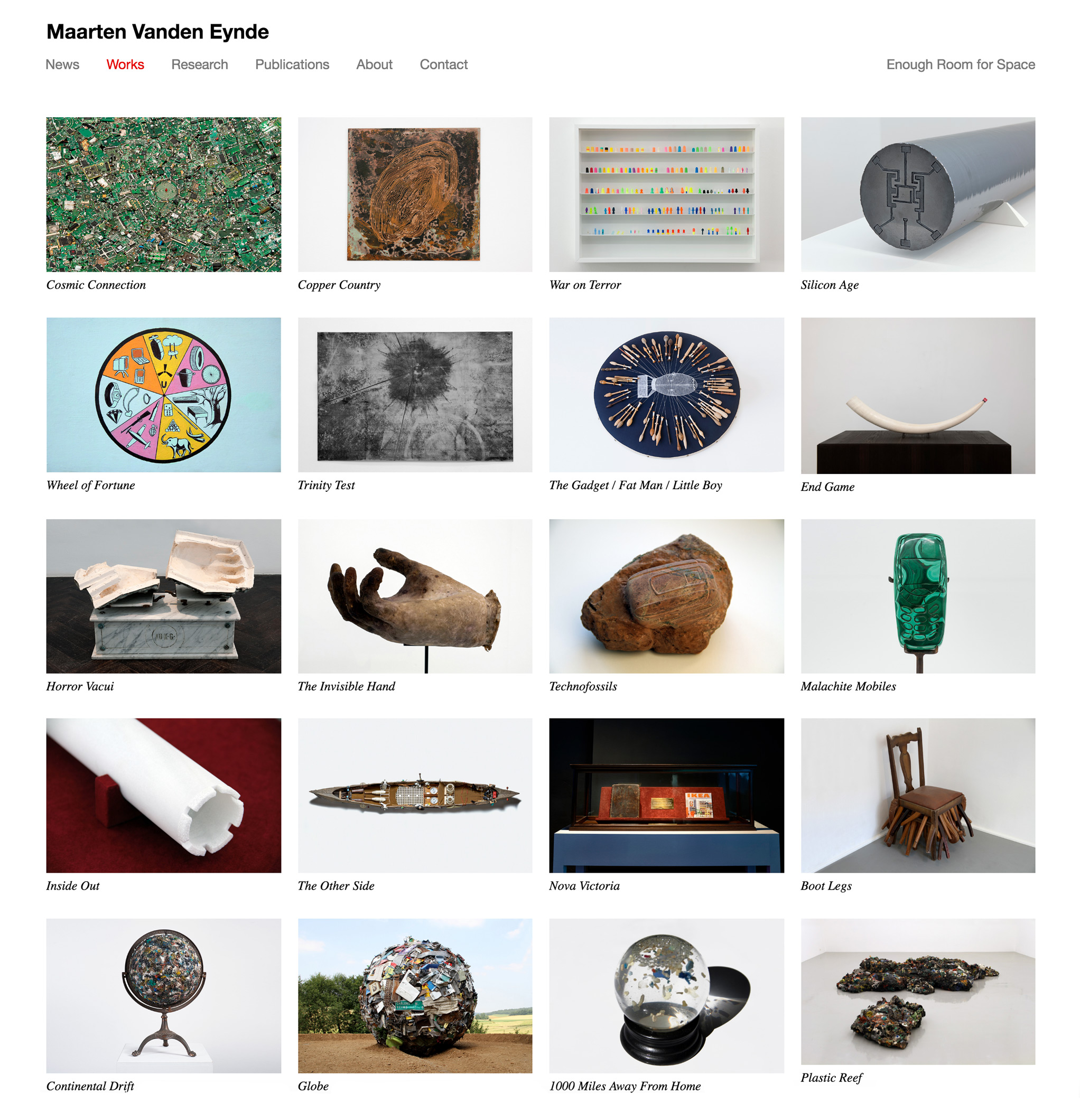 Voor dit project waren wij verantwoordelijk voor: design, frontend, programmatie.