Filtered on technology: custom CMS
Over SUEZ Belgium
Large corporate website for SUEZ Belgium. The company belongs to the SUEZ Group and is specialized in the protection, optimization and production of essential materials. This website focuses on the recycling and valorization of waste.
News module
We developed a news module where items can be added to the different SUEZ target audiences (domestic, business and public). News items are further split into topics, which can be filtered. In the CMS items can easily be added to any other page.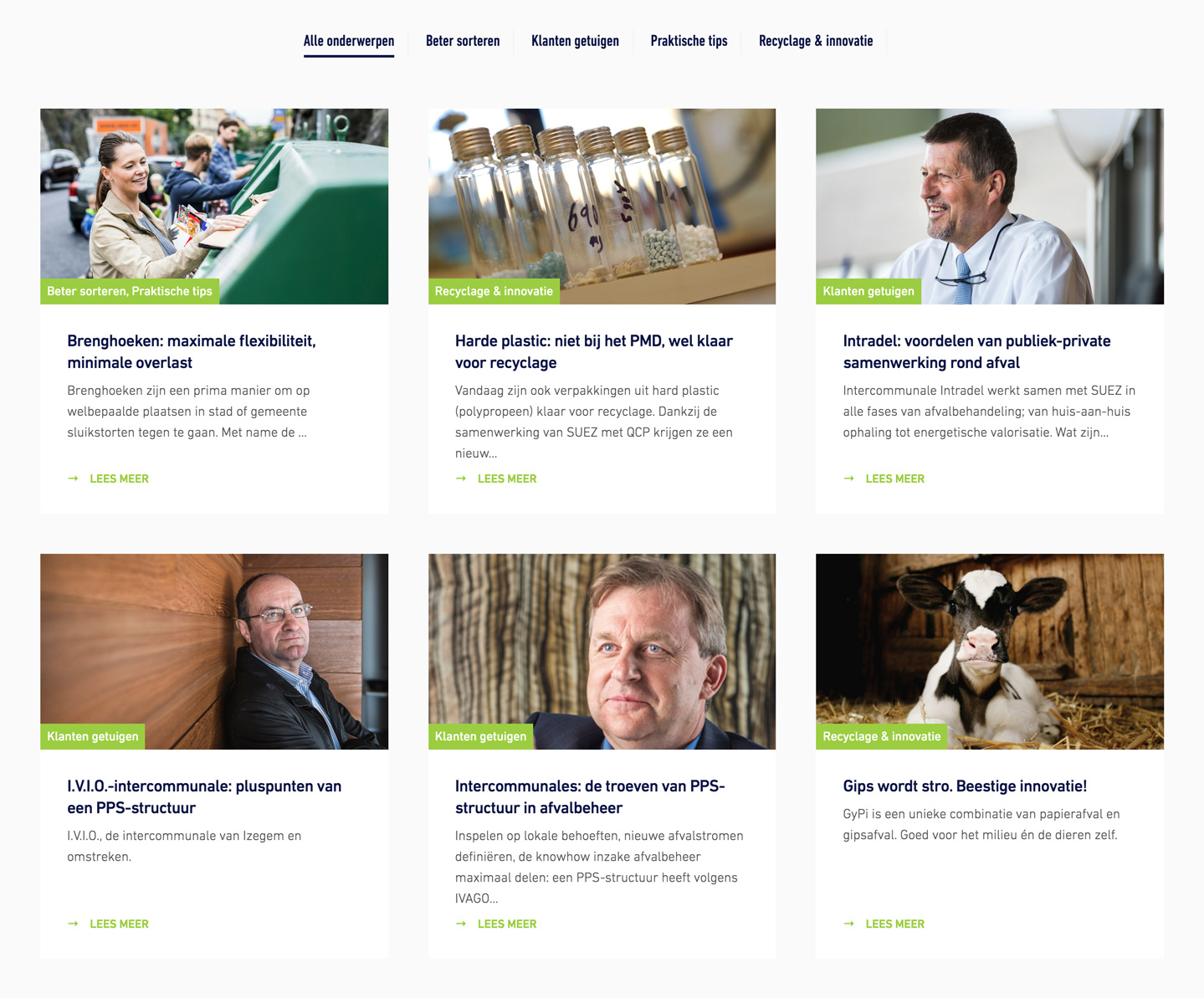 Offer Request Tool
The Offer Request Tool is a custom-built module that allows SUEZ customers to quickly order waste containers. Data from the system can exported to various formats for further analysis. Automatic emails are sent when an offer request arrives.
Waste deposit module
Allows customers to find out the nearest SUEZ location where a specific type of waste can be deposited.
Contact forms
The site has many different contact forms (feedback, questions about invoicing, ...). Following up replies in the CMS is simple. The system sends out personalized email confirmations.
Newsletter implementation
We implemented a sophisticated newsletter system on top of Flexmail, with segmentation and capture of additional data about subscribers.
Voor dit project waren wij verantwoordelijk voor: informatie architectuur, design, frontend, programmatie.