Filtered on technology: Laravel
Nederlands plus opleiding is an web-app initiated by Atlas Antwerpen which aims to provide a fast and efficient info for people and organizations looking for Dutch courses combined with a job.
Integrated search & filter interface with print-friendly results
Consultants can quickly search and filter different types courses according to criteria, like the language level of the client, their interests and intentions. The results can further easily be printed or shared.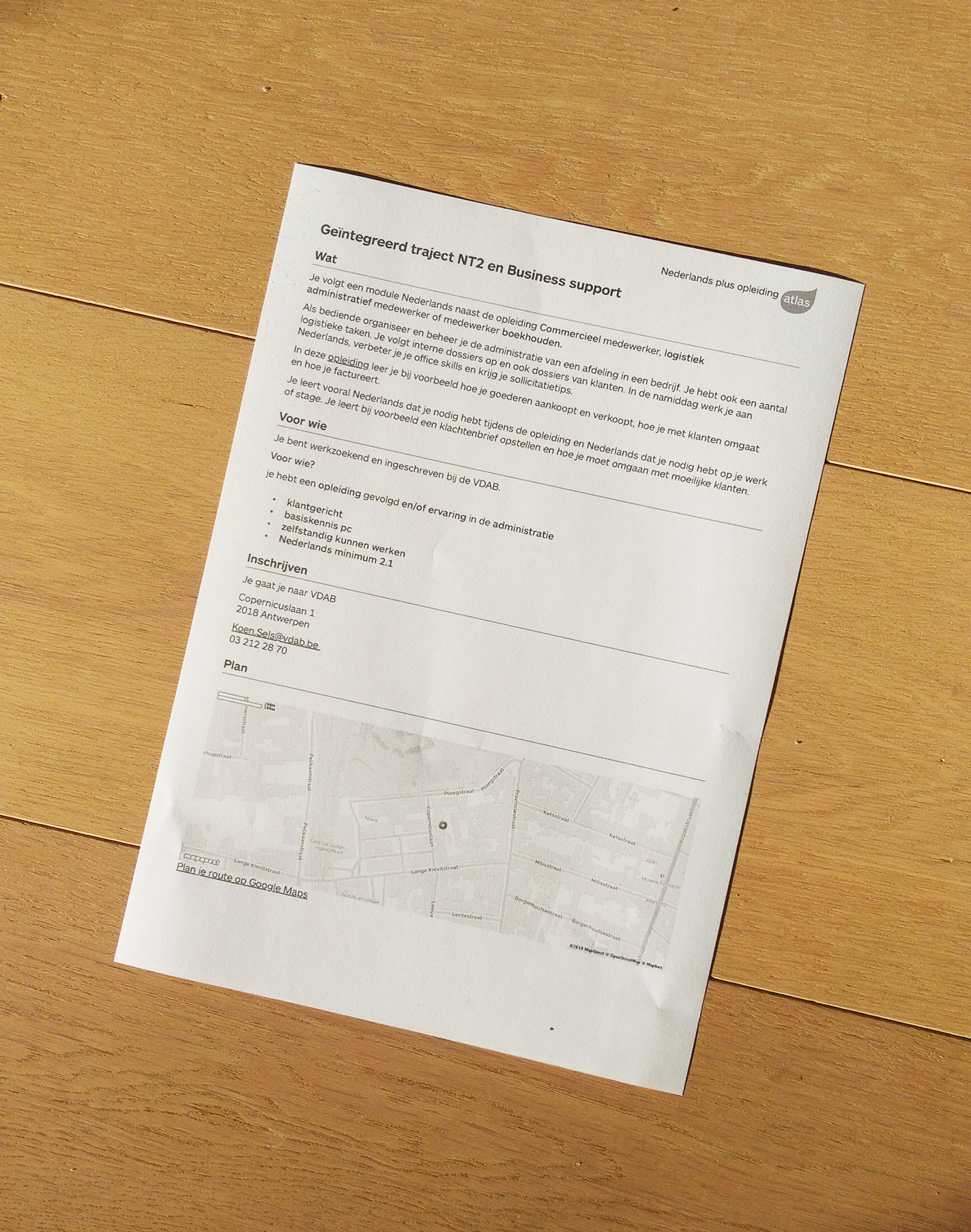 Filtered on technology: Laravel